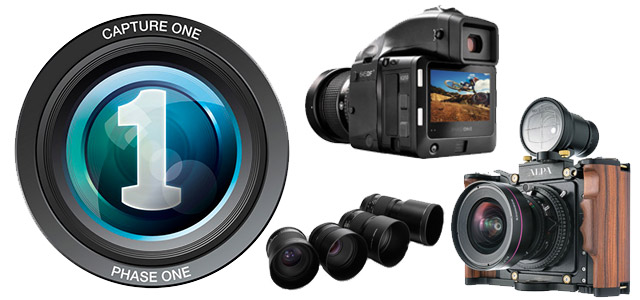 Capture Integration provides high-end digital photographic consultation, sales, training, support and rental in Atlanta, Miami, and New England – offering the industry's most exclusive brands including Phase One, Hasselblad, Mamiya Leaf, Cambo, Alpa, Sinar, Profoto, Broncolor, Leica, Canon, Eizo, and Arca Swiss.
On Wednesday March 5, 2014, Josh Booth and Zac Henderson from CI will host an in-depth look at PhaseOne's acclaimed Capture One Pro software. Capture One Pro 7 is an industry-acclaimed raw converter – rendering precise colors with incredible detail and support for leading high-end cameras. It contains flexible digital asset management, essential adjustment tools, and fast performance in one customizable solution.
They will discuss how Capture One Pro's key features can help you work more efficiently on the set or in the field to take your work to the next level. Some of the features covered include Workspace Customization, the Color Editor, Lens Cast Correction, tethering stability, and best tethering practices.
Come Early for Free Camera Maintenance
Feel free to bring your digital back, DF or DF+ body, and lenses and arrive early to meet some of the Capture Integration Tech team, ask questions, or even have your firmware upgraded and digital back's sensor cleaned free of charge.
Prizes!
Among other TBA goodies, one lucky attendee will receive a complimentary license code for Capture One Pro 7 (Mac or Windows) – a $299.00 value.
Mark Your Calendar
When:
Wednesday March 5, 2014 • 6:30-7:00pm Social • Program begins at 7:00pm
Where:
Sparkpoint Studio • 625 Griffith Road – Suite 105 • Charlotte, NC 28217
Cost: FREE!!
No Registration Necessary! See you there!