We're back… and looking for fresh ideas and your input on APA Charlotte programs for 2012. So poke your head out on Ground Hog Day and come out to meet the new APA Board, socialize with friends, share ideas, and someone will go home with a BRAND NEW iPad 2.
---
Thursday, February 2nd, 2012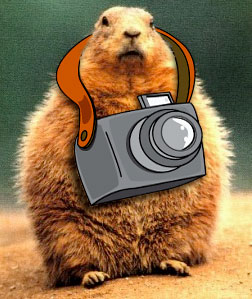 6:00 pm: Social & Munchies
7:00 pm: Forum discussion begins
Location: Dillworth Neighborhood Grille
Admission: FREE (Drinks and food can be purchased individually)
Door Prize: Every person that attends will receive one ticket for a drawing to win a brand new iPad2 (Black 16 GB – Gift receipt to Apple store included.)
Registration: Click Here
Presented by: APA of Charlotte
APA of Charlotte would like to begin the 2012 year by inviting the Charlotte photography community to an open forum night at Dillworth Neighborhood Grill.
As we look ahead and schedule programs for the new year we want to share our ideas and get some feedback, so that we can be sure to bring programs to Charlotte that matter to you.
Join us for a free and casual evening catching up with old friends, meeting new ones, and sharing opinions and ideas on how to make Charlotte's photo community a great one!