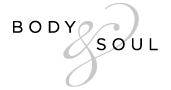 Title: Joyce Tenneson: The Intimate Portrait
Location: The Light Factory
Event Details: Click Here
Dates: April 1 – 2, 2011
Joyce Tenneson is the author of thirteen books; her latest, entitled Joyce Tenneson: A Life in Photography published in 2008 (Bulfinch Press).
She is the recipient of numerous awards, including the International Center of Photography's Infinity Award, for best applied photography. She has been named "Photographer of the Year" by the international organization, Women in Photography. Learn more about Joyce Tenneson: www.tenneson.com.
Joyce Tenneson's work is featured in The Light Factory's exhibition, Body & Soul.
Lecture: Joyce Tenneson: The Intimate Portrait
A Canon Explorers of Light Lecture, with support from the UNC Charlotte Art of Light Photo Club
Hear Joyce Tenneson talk about her multi-faceted 40 year career as one of the top portrait photographers working today. Learn more about her working process and how she is able to engage her subjects to create her "intimate portrait" style.
Friday, April 1
7pm
Storrs Hall 110 in the School of Architecture at UNC-Charlotte
Free, but donations will be accepted
Workshop: Finding your Photographic Style and Reaching a Larger Audience
Joyce Tenneson described critically as "one of America's most interesting portrayers of the human character," has become commercially successful while holding tight to her artistic vision. Learn from her first-hand experience on approaching galleries, creating a book, and marketing work to new audiences.
Saturday, April 2
9:30am – 5:00pm
Middleton McMillan Gallery
Cost: $295 per person


CLICK HERE FOR MORE INFORMATION.