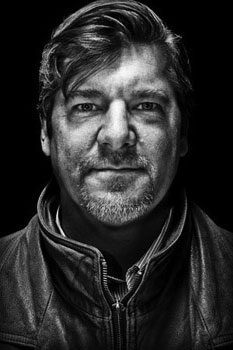 ASMP South Carolina Presents:
Peter Krogh
Revolutionize your workflow with Adobe Lightroom
Registration: Click here
Peter will outline an entire Lightroom workflow, starting from import and going all the way through output and publish. You'll understand how Lightroom can make your photography and your life better.
You'll see how to create a workflow that is fast and productive. You'll start with an understanding of how Lightroom works and how to set it up. Then you'll see some of the outstanding imaging tools that Lightroom has to offer, including some of the great new capabilities in Lightroom 3.
The second half of the program will follow a shoot all the way through a Lightroom workflow, including use of the new Publish feature.
---
Lightroom seminar with Peter Krogh
Thursday, June 2, 2011
11:00 a.m. – 4:00 p.m. with a lunch break.
USC Columbia, SC: USC Gambrell Hall Room 153
Registration starts at 10 a.m.
Registration: Click Here
Fees:
ASMP SC members: $45.00 in advance / $55.00 at the door
General admission: $70.00 in advance / $80 at the door
Students: USC with ID: Free,
Other students: $25.00 in advance / $35.00 at the door
---
Workshop: LR3*
Friday, June 3, 2011
11:00 a.m. – 4:00 p.m. with a lunch break.
Workshop to be held at Jeff Amberg's studio:
1017 Ferguson St., Columbia, SC 29201 USA
803.254.5003
Registration starts at 10 a.m.
Registration: Click Here
*PLEASE NOTE: This LR3 hands-on workshop is for the advanced beginner or intermediate level users. This is not a workshop for new users.
Attendance limited to 12, on-line registration only: ASMPSC: $175.00
General Public: $225.00
Lunch: The lunch break will be a window of time in-between 11:30 – 1:30 depending on how long the morning session runs. Here is the link for ordering your box lunch when you have finished the on-line registration. Send an email to Jeff Amberg with your choices for lunch and he will order and have the lunches delivered.
---
Peter Krogh is the author of
The DAM Book
(Digital Asset Management for Photographers)
Presented with the support of: