APA Charlotte proudly presents:
What makes a photographer's style just right for a job? Does the creative team know the photographer they want to use from the beginning of the developing concept? What makes a photographer the one they want to use? What goes into the process of choosing a photographer and who wins?
Mark your calendars and join LA/NY rep Andrea Stern as she takes on the role as your photo rep for the evening and delves into the minds of top decision makers in Charlotte to find out the process they go through in determining which photographer to use and why.
Past events in LA, NY, and San Francisco have been hugely successful and is now coming to Charlotte on Tuesday, April 24th!
Meet the panelists:
Andrea Stern  |  Artist Rep, New York & Los Angeles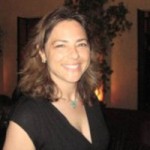 Andrea Stern learned how to rep by going to Brooks, being a waitress, and managing a boxer. It was a natural transition into selling what she was excited about. 15 years later, SternRep is an LA and NY based agency focusing on commercial advertising with ad agencies. Andrea reps the photographers that inspire an organic long term expansive spark as she is not an actress. Some of her recent clients are Pinkberry, Activision, Kia, Nissan, Infiniti, Lincoln, Old Navy, HTC, and Microsoft.
John Roberts  |  VP Creative Director, Wray Ward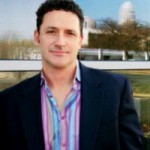 As creative director of Wray Ward, he oversees creative work for every account the agency serves. He has applied his creative talents at nationally recognized advertising agencies such as Y&R in NY and TBWA/Chiat Day in St. Louis, leading national and international campaigns. John's work has been recognized in creative competitions and advertising award programs including the One Show, Archive, Addys, Effies, Art Direction Magazine and The NY Festivals.
Claudia Bottoms  |  Art Director, Destination Publishing Group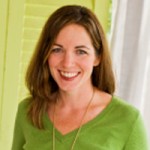 Claudia's distintive eye champions strong photography and clean, engaging page design. Claudia graduated from James Madison University with a degree in media arts and design. Before joining Pace, she helped launch two lifestyle magazine and served for four years as the award-winning art director of Our State magazine in North Carolina. In addition to working as Art Director of Destination Publishing Group she also serves as Photo editor/designer of Savor NC Magazine.
Jamey Boiter  |  Principle, Director of Innovation, BOLTgroup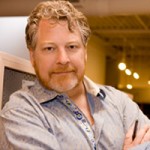 Jamey is a nationally recognized brand strategist and practitioner. As BOLTgroup's brand principal, he leads all brand innovation, strategy, and graphic design teams. He has been involved in award-winning strategic brand development and design innovation programs with world-class brands such as Kobalt Tools, Coca-Cola, Kraft, IZOD, Nat Nast, and AirDye, to name a few, and has been a featured speaker at national conferences and college campuses on the subject of brand innovation, strategy and design. He also serves on the Advisory Board for the Charlotte Chapter of AIGA.
Ann Harvey  |  Art Director, Pace Communications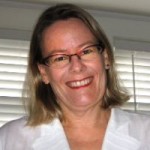 Ann has a bachelor of fine arts from the School of the Museum of Fine Arts in Boston and has been designing and producing corporate communications for more than 20 years. She's created multimedia presentations for clients such as Dunkin' Donuts and Keds, as well as advertising, marketing and trade show materials for textile companies. She has worked in custom publishing at Pace Communications for the last 14 years, art directing the award-winning Sky magazine for Delta Air Lines.
Stay tuned for more updates.
Tuesday, April 24th 2012
6:00 – 7:00pm Networking Social & Munchies
7:00 – 9:00pm Featured Program
Location: Kevin Chelko Studios
720-A South Summit Avenue
Charlotte, NC 28208
Admission: $10/members, $20/non-members & $5 for students w/valid ID
(Additional $5 at the door – CASH or CHECK ONLY)
Registration: Click Here
Presented by: APA Charlotte | Follow us on Facebook & Twitter!
---