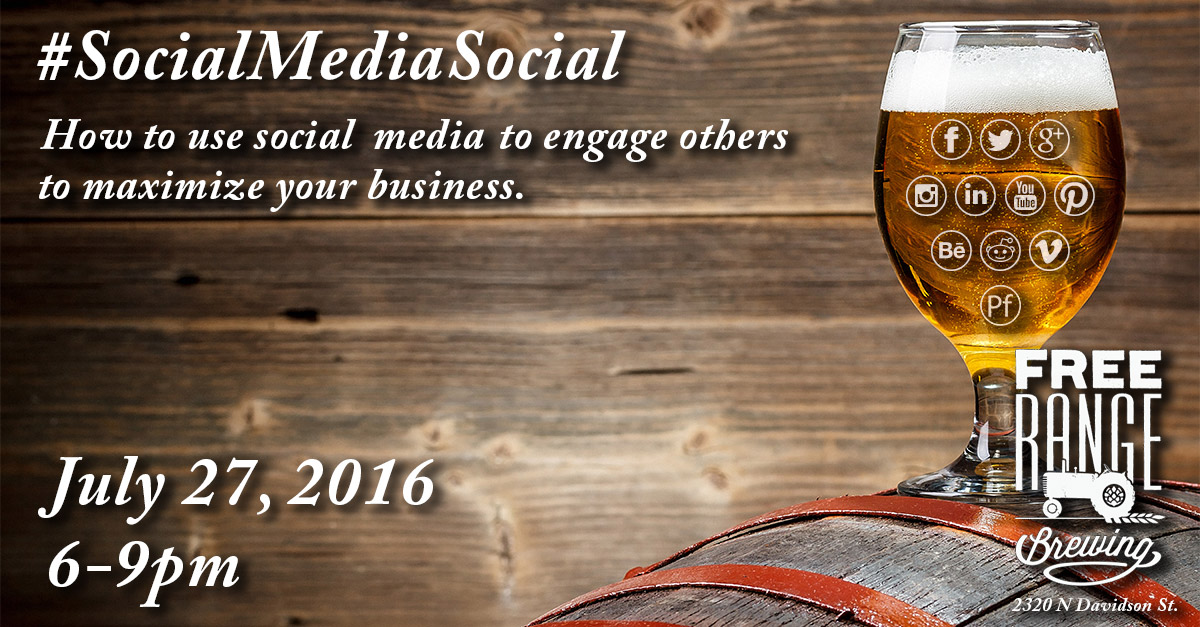 Business begins and thrives by connecting with others. Social media is one way this happens well.
Join your fellow creative professionals on Wednesday, July 27 at Free Range Brewing for a #SocialMediaSocial to hear directly from social media experts Corri Smith, Black Wednesday Social Co. and Amber Donoghue, Food Writer / Media Specialist.
Each will speak on how you can use social media technologies effectively to engage others and how to strategically use social media platforms to your advantage.
It Pays to be An APA Member
There is no ticket or admission fee for this event, PLUS if you are an APA member, your first beer is already paid for!

In addition, there will be a raffle for Biggs Camera gift cards and rental coupons.
It will be an evening of learning, sharing, fun, and socializing.
#SocialMediaSocial
Free Range Brewing
2320 N Davidson St.
Charlotte, NC 28205
July 27, 2016
Check-In Begins: 6:00pm
Presentation Begins: 6:30pm
See You There!
Not yet a member?
You can join today for as little as $50.00/yr