Show off your work and mingle a bit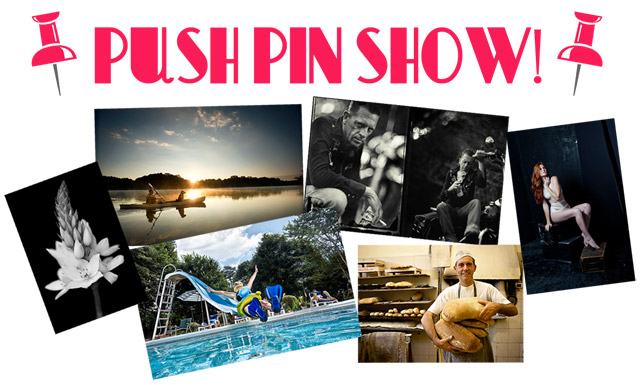 Inviting everyone in the photographic community – members, non-members, and students alike to showcase their latest visual creations by bringing in their un-matted images and "pinning" them up in the gallery space provided by Blackbox Studios.
Prints will be attached to the walls via poster putty (provided by APA) in this freeform exploration of the photo arts.
Enjoy pizza, beer, and a special trivia session while mingling with local creatives. Let's see what you've been up to over the summer!
Please note: The studio doors will be locked until 6pm. No pictures will be put up early and wall space is available on a first come basis. Wall space per photographer is limited to an area equal to three 16″ x 20″ prints (about 960 sq. inches). It is recommended that you label all prints with your name and phone number on the back as well as bring a card that has your name on it to display next to your prints. Be sure to take your prints with you after the event.
APA Members: Free.
Non APA Members: $10.00 at the door ($5 for students with valid ID).
When:
Wednesday August 28, 2013
6:00pm – until …
Where:
Blackbox Studios
3120 Latrobe Drive #250
Charlotte, NC 28211