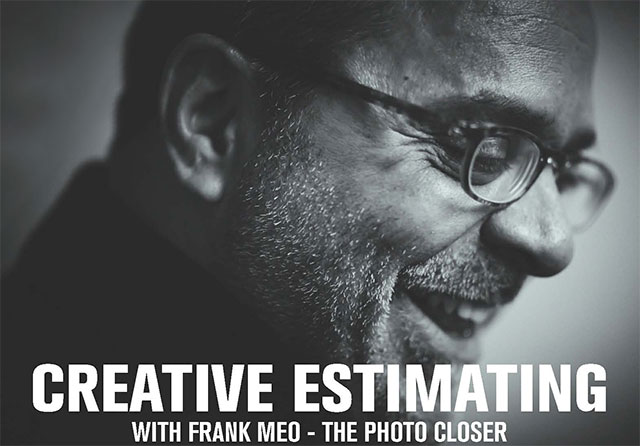 Frank Meo, founder of thephotocloser.com, is a 25-year photo representative veteran. He has estimated hundreds of projects – big and small. This hands-on seminar will teach you the art and science to properly preparing estimates and presenting them to your clients.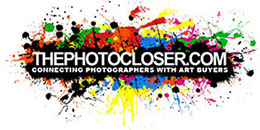 Based in New York City, thephotocloser.com is a search engine that promotes photographers of various specialties from locations around the world. In this can't-miss seminar, Frank will share his insights on various elements of bidding from preparation, pricing, estimating, and negotiating to producing, billing, and follow-up. This class will go into actual details of being awarded jobs and properly servicing the client.
Sponsors with Fabulous Prizes!
Photocloser – Frank Meo will be providing a free 45-minute portfolio consultation to one of the first 15 people to register.
A $75.00 value!
Photoshelter – awarding a free one-year Standard Membership to one lucky winner selected by drawing. A $360.00 value!
BlinkBid – awarding a free copy of its popular BlinkBid estimating and invoicing software specifically designed for creative professionals.
A $229.00 value!
Book a Private One-on-One
Prior to the presentation Frank will be offering one-on-one, portfolio consulting sessions by appointment only for $75.00, 45-minute session. Don't miss this incredible opportunity! Please contact Brian Gomsak to schedule your session.
Mark October 9, 2013 on Your Calendars
When:
Wednesday October 9, 2013 • 6:30-9:00
Where:
UNC Center City • 320 E. 9th Street • Charlotte, NC 28202
How to get there:
By Car: On street/self serve, parking lot ($4.00). See UNCC Parking.
By Light Rail: Go to 7th Street Station. Walk 5 minutes. Plan your trip.

Register Today
$10 – APA members
$25 – Non-members
$5 – students w/valid ID
FREE – APA student members
See you there!